Head of Supply Chain and R&D – get ready for a true adventure
Are you looking for a chance to manage a global supply chain organisation and head our quality, R&D and logistics set-up?
Join the fellowship of Arcane Tinmen and take our supply chain to magical heights as you immerse yourself into our world of card gaming and role playing – not to mention our dungeons, dragons and dazzling wizards.
Welcome to Arcane Tinmen
Arcane Tinmen is a small and fast-growing company, developing and selling gaming accessories to users all over the world. Our product assortment is expanding, and to keep up with demands, we need your help to ensure a professional and stable supply chain – from initial idea to product distribution and final user experience.
Lead our supply chain and R&D
You will be overall responsible for our global supply chain organisation and processes, and you will head 10 skilled employees working with quality, procurement, logistics, customer service and R&D (more specifically graphics and design).
Putting your strong operational and tactical skills into play, you will spend most of your time ensuring a value adding supply chain, binding idea, design, development, manufacturing, distribution and end users closer together.
However, you will also take up a key role ensuring continuous innovation and development in the R&D team, making sure we have efficient R&D processes and launch plans integrating with Sales, MarCom and Product Management.
Your main responsibilities will among others be to:
Lead, develop and motivate your employees to ensure continuous development, quality, effectiveness and on-time deliveries
Design and execute the product plan on the full portfolio
Negotiate with both our global distributors regarding logistics and distribution agreements and our global manufacturers regarding production prices
Maintain insights and knowledge about market trends and identify new opportunities aligned with our company strategy and goals
Evaluate, improve and optimise processes and workflows and ensure effectful quality control processes
Ensure a sound supply chain budget
Join the round table as part of the management group
As part of our management group with our CEO, CFO, Head of Marketing & Communication, Head of sales, our senior HR partner and our COO (whom you report to), you will contribute to defining the future strategy for the supply chain in Arcane Tinmen.
Experienced leader with supply chain expertise
You are a thought leader who can both lead your employees and make well-prepared presentations for the management group. You also have strong communication skills which enables you to negotiate with global stakeholders externally and ensure that the right information is given to the right colleagues.
Moreover, you:
Bring solid leadership experience and you have the ability to motivate a highly diverse group of employees – from logistics to R&D
Have experience with process and flow design and implementation
Bring experience from working in a global organisation with suppliers from several continents
Preferably have experience with quality systems like ISO 9001 or similar
Speak and write English effortlessly and you also have solid Danish skills
Who are we and what do we offer?
You will be based at our head office in Brabrand. We often have a Magic tournament, a game of table football or even a yoga session going on – and we would love you to join us. Our view is stunning as our backyard basically is Årslev Engsø with deers and hares jumping around.
In other words, we are very dedicated and passionate about our wonderful products and users — working at Arcane Tinmen is never boring! We have a dynamic, relaxed, and open-minded working environment and an outstanding social culture.
We aim to understand and comprehend the world of gaming so we can focus products and assortment to stimulate and satisfy our target audience – the dedicated "nerds".
Are you game?
Jobindex serves as recruitment partner on this position. If you have any questions regarding the position, you are welcome to contact recruitment consultant at Jobindex Mathias André Jørgensen at +45 72 45 91 45.
Please send us your resume and motivated application as soon as possible, but no later than 18 January 2021 through the application link below.
We look forward to hearing from you.
Find us on: arcanetinmen.com // dragonshield.com // beckettshield.com // Boardgamesleeves.com
Or follow us on Facebook.com/dragonshield

Twitter: dragonshield_
Kontaktperson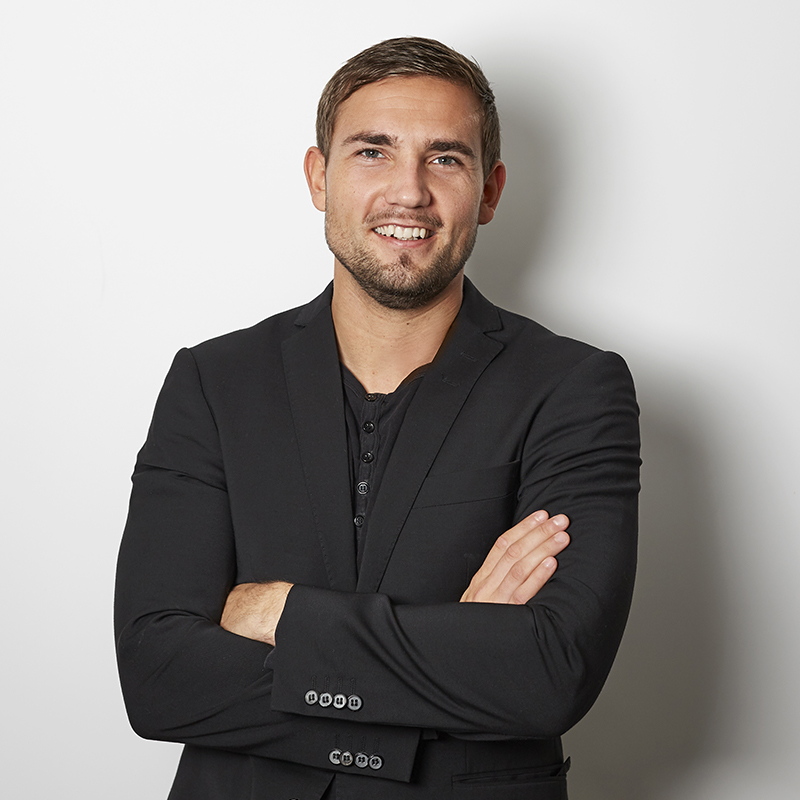 Skriv venligst i din ansøgning, at du så annoncen hos StepStone.
Gem job