Sales Manager – join a magic growth adventure
Looking for a real challenge? And would you like to set the direction and lead a highly skilled sales and marketing team?
Right now, we are looking for 2 new Sales Managers for our European and American markets respectively, and you will take responsibility for one of the markets – not both. Join the fellowship of Arcane Tinmen and become part of a true growth adventure.
"Our turnover is increasing 50% on top of last year. In other words, you will be part of a success," says CCO Michael Andersen.
Arcane Tinmen – Dungeons, dragons, and dazzling wizards
At Arcane Tinmen, we develop, sell, and distribute Dragon Shield card sleeves, boxes and other accessories for trading card games to wholesale partners across the world. Experiencing tremendous growth, we are now strengthening our resources to ensure a well-performing sales organization globally – and this is where you enter the picture.
Manage and grow sales in Europe or America
As the Sales Manager for our European or American markets, your main responsibilities will be to manage and grow sales according to our company strategy and goals.
You will lead a team of 2-3 account managers and 1-2 trade marketing professionals. Your team is based at various global locations – from Denmark to the US and Asia – and they are very much looking forward to welcoming you.
More specifically, some of your key responsibilities will be to:
Develop ambitious sales strategies in close collaboration with our CCO and make sure they are being executed
Motivate, develop and grow your sales team and ensure that everyone is onboard and knows which direction we are going
Build long-term relations with our clients, just as you stay in close contact with the market to keep yourself updated on new trends
Make relevant KPIs for your team and report performance to the management group regularly
Make sure we target new markets and are aligned with the market situation
Define and measure on leading and lagging indicators for sale
Define and follow a sales playbook
Expand our presence inside Brick and Mortars
"We're looking into a future of opportunities, and we're investing heavily in the market and new initiatives. So, you will basically get Arcane Tinmen as your playground," says Michael.
You'll never have a dull moment with us
At Arcane Tinmen, we often have a Magic tournament, a game of table football or even a yoga session going on – and we would love you to join us. Our view at our HQ in Brabrand, Denmark, is stunning as our backyard is basically Aarslev Engsø, with deers and hares jumping around daily.
We are very dedicated and passionate about our wonderful products and users — working at Arcane Tinmen is never boring! We have a dynamic, a relaxed and an open-minded work environment and an outstanding social culture.
We aim to understand and comprehend the world of gaming so we can focus products and assortment to stimulate and satisfy our target audience – the dedicated "nerds".
Where will you be based?
Actually, it depends on you. If you are heading our European market, you will be based in Brabrand. If you are heading our American market, you can be based either in the US or in Brabrand. If you are located in US, the main activities will be based at the office in Dallas. Just let us know in your application what suits you best.
Experienced sales manager with visions
You are a sales manager who understands how to motivate others to drive results, and your strong strategic and tactical skills allow you to take quick and appropriate action. With your solid communication and negotiation skills, you can create and maintain fruitful partnerships, and you love bringing new ideas to the table.
Moreover, you:
Have experience growing sales and building new markets
Bring management experience from an international company – you are comfortable leading a team from the distance
Have the flexibility to travel around 40 days a year to meet your team, visit clients and participate in fairs
Speak and write English effortlessly and, if you wish to be based in Brabrand, you also need to bring basic Danish skills
Are you up for the challenge?
Jobindex serves as recruitment partner on this position. If you have any questions regarding the position, you are welcome to contact recruitment consultant at Jobindex Mathias André Jørgensen at +45 72 45 91 45.
Please send us your resume and application as soon as possible, but no later than 30th June 2021 through the application link below.
We look forward to hearing from you.
Find us on: arcanetinmen.com // dragonshield.com // beckettshield.com // Boardgamesleeves.com
Or follow us on Facebook.com/dragonshield
Twitter: dragonshield_
Contact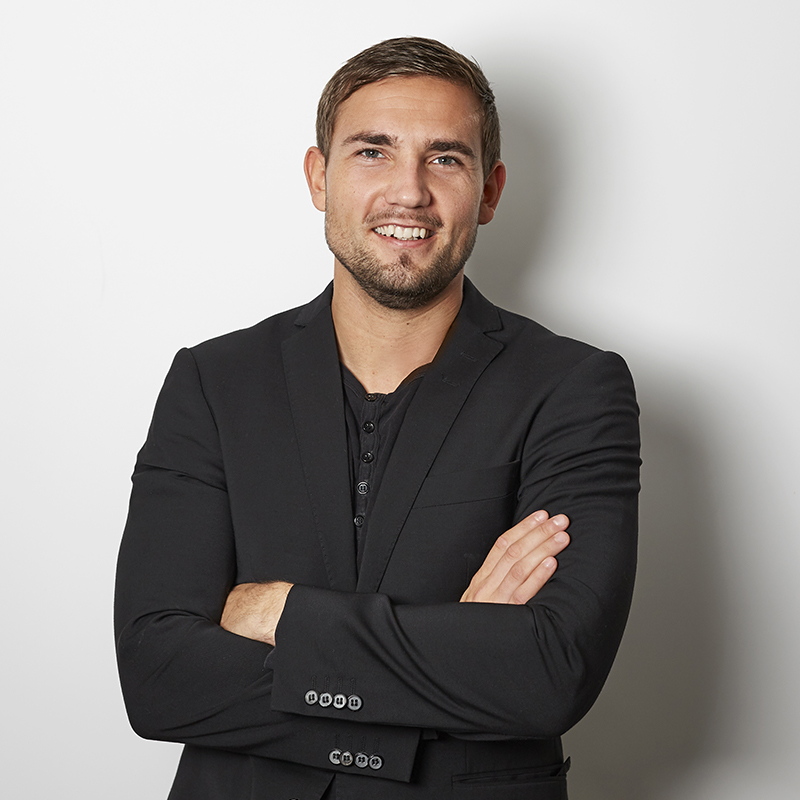 Please write in your application that you saw the job listing at StepStone.
Gem job